Growth over Outcomes
2022 broke me in ways I never thought possible. In 2023, I am building in ways I never thought imaginable.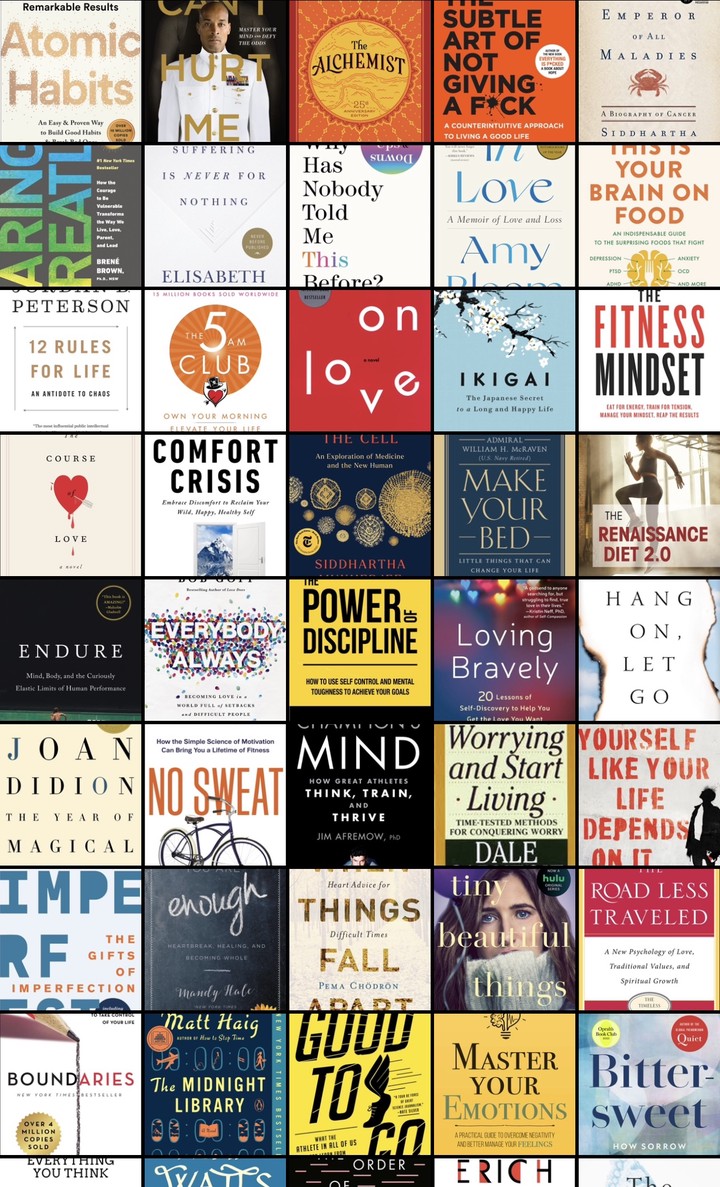 2022 stands out as one of the most grueling years I have ever experienced. The demands of residency combined with the daunting task of adjusting to life in a vibrant yet challenging city like New York made it an arduous journey. Undoubtedly, this year tested my resilience in every possible way. Throughout the ups and downs, there was one day I eagerly anticipated: Match Day 2022. I believed that finally matching into a heme/onc fellowship would bring me the relief of "making it" after years of hard work and dedication.

As many of you may already know, that day did not bring the anticipated relief. Instead, it unleashed a torrent of emotions that tested the limits of my resilience. It felt as if a dream I had nurtured for over a decade had suddenly come to a screeching halt. However, what initially seemed like one of the darkest days of my life eventually transformed into a powerful catalyst for reflection and a period of growth unlike any I had experienced before. In the following days, weeks, and months, grappling with the disappointment of not matching forced me to confront difficult questions about my sense of self, my core values, and my identity. During this transformative phase, I committed myself to nurturing four dimensions of my being: my mind, my heart, my body, and my soul. As part of this journey, I delved into the exploration of these aspects through immersing myself in the wisdom and insights of 50 carefully chosen books, each spanning across these various dimensions (the complete list can be found at the bottom of this post).

What I came to realize throughout this process was that I had been placing my happiness solely in the outcomes of my endeavors. Whether it was the success of my research leading to a high-impact paper, the happy ending of a relationship, or winning in sports, I had tied my sense of fulfillment to specific results. This approach had inadvertently burdened me with anxiety as I attempted to control outcomes that were often beyond my grasp. This realization did not come in a single crystallizing moment but rather through months of introspection and a deep appreciation for the aspects of my life that I could genuinely control. Instead of fixating on outcomes, I shifted my focus to personal growth, embracing the process of becoming the person I aspired to be in various roles—physician, scientist, athlete, son, friend, and more. By directing my energy towards the aspects of these identities that I could influence, I discovered a greater sense of inner peace. I learned that true happiness is not found in achieving specific outcomes but in the continuous growth we undertake as we strive to become the individuals we are meant to be. While outcomes are often beyond our control and can be easily taken away, personal growth is a resilient force that no one can strip away from us, except ourselves. Placing our happiness solely in outcomes relinquishes our control over it. Through the radical shift from an outcome-focused life to a growth-focused life, I have gained the ability to better regulate my own happiness and joy. This transformative change has granted me a daily sense of fulfillment that remains immune to the vicissitudes of life.

As I stand at the precipice of the future, I find myself reinvigorated by the lessons learned during this transformative journey. Armed with a renewed sense of purpose and a growth-oriented mindset, I am ready to embark on a new chapter of my life. I am in the process of reapplying to heme/onc fellowship, fueled by the knowledge that this time, my focus lies not solely on the outcome of Match Day 2023, but on the profound personal growth I have undergone. The experience of confronting setbacks and embracing the power of the process has equipped me with resilience, adaptability, and a deeper understanding of myself. I approach the reapplication process with a sense of optimism and an unwavering belief that my journey, regardless of the outcome, will continue to shape me into the physician, researcher, and individual I aspire to be. I am eager to seize the opportunities that lie ahead, knowing that my commitment to growth and embracing the process will guide me towards new horizons of fulfillment and success.

The late great Kobe Bryant put it perfectly in his retirement speech in 2016...


Mind
Atomic Habits by James Clear
The Subtle Art of Not Giving a F*%+ by Mark Manson
The Emperor of All Maladies by Siddhartha Mukherjee
Why Has Nobody Told Me This Before by Julie Smith
The 5 AM Club by Robin Sharma
The Song of the Cell by Siddhartba Mukherjee
The Comfort Crisis by Michael Easter
The Power of Discipline by Daniel Walter
Make Your Bed by William McRaven
How to Stop Worrying and Start Living by Dale Carnegie
Boundaries by Henry Cloud
Don't Believe Everything You Think by Joseph Nguyen
The Wisdom of Insecurity by Alan Watts
The Order of Time by Carlo Rovelli
Designing the Mind: The Principles of Psychitecture by Ryan A Bush
Discipline is Destiny by Ryan Holiday

Heart
On Love by Alain de Botton
The Course of Love by Alain de Botton
Everybody Always by Bob Goff
Loving Bravely by Alexandra H. Solomon
Love Yourself Like Your Life Depends On It by Kamal Ravikant
You Are Enough by Mandy Hale
Tiny Beautiful Things by Cheryl Strayed
Master Your Emotions by Thibaut Meurisse
The Art of Loving by Erich Fromm


Body
Can't Hurt Me by David Goggins
This Is Your Brain On Food by Uma Naidoo
The Fitness Mindset by Brian Keane
The Renaissance Diet 2.0 by Mike Israetel
Endure by Alex Hutchinson
No Sweat by Michelle Segar
The Champion's Mind by Jim Afremow
Good to Go by Christie Aschwanden


Soul
The Alchemist by Paulo Coelho
Daring Greatly by Brené Brown
Suffering is Never for Nothing by Elisabeth Elliot
The Brothers Karamazov by Fyodor Dostoyevsky
In Love by Amy Bloom
12 Rules For Life, An Antidote To Chaos by Jordan Peterson
Ikigai, The Japanese Secret to a Long and Happy Life by Hector Garcia and Francesc Miralles
Hang on, Let go by Frank Viola
The Year of Magical Thinking by Joan Didion
The Gifts of Imperfection by Brené Brown
When Things Fall Apart by Pema Chodron
The Road Less Traveled by M. Scott Peck
The Midnight Library by Matt Haig
Bittersweet by Susan Cain
The Power of Letting Go by John Purkiss
The Monk Who Sold His Ferrari by Robin Sharma
Finding Meaning, The Sixth Stage of Grief by David Kessler